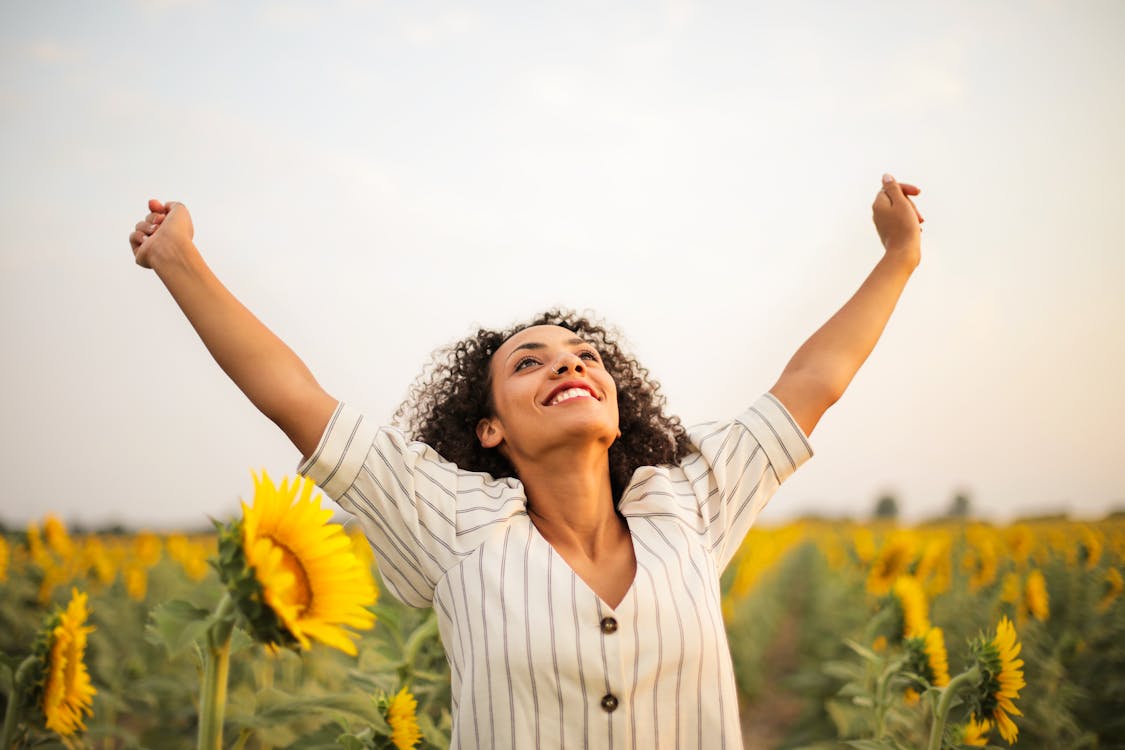 Low self-esteem can cause a vicious cycle that makes you feel worse and worse. Feeling badly about yourself can lead you to feel unmotivated to change what is making you feel down in the first place. If you don't change the root cause of your negative feelings, then your self-esteem takes an even deeper dive.
Disclaimer: This post may contain affiliate links that at no additional cost to you, I may earn a small commission. Please see the full disclosure policy for more info.

This cycle of negativity can be damaging and trust me, I know. But there are things that you can do to break the cycle. All it takes is a little patience and consistency.
Try these techniques to give your self-esteem a boost:
1. Learn and master a new skill.
When you learn a new skill and become good at it, your confidence will grow. This is especially true if the skill benefits something you already do. For example, I've learned and mastered how to outline my blog posts without missing any important key points.

2. Make a list of all of your accomplishments.
It can be easy to forget all of the things you've achieved in your lifetime. So, make a list of these accomplishments, and from time to time, read the list to remind yourself of them. You'll feel much better about yourself. I say this because we are often way too hard on ourselves and it shouldn't be that way.
Sometimes I still forget that I am only in my early twenties and that it is okay to be a work in progress. I've accomplished a lot but I also seem to forget that whenever life takes a turn for the worse.
How To Stop Being Too Hard On Yourself
3. Do something creative.
Being creative helps to stimulate your brain, and the more you use your brain, the bigger the benefits. If you combine creativity with trying something new, even more benefits will be achieved.
Here are some creative things you can do:
Write a short story
Take some pictures
Draw something
Write a poem
4. Set values for your life.
What are your values? Does your current lifestyle reflect these values? If it doesn't, then I highly suggest you take action to make the necessary changes. Learning who you are and what you stand for, and then living these values, will increase your confidence.
10 Positive Affirmations To Boost Your Confidence
5.Think positive.
Instead of thinking negatively when faced with a difficult task, think about it as a challenge that you can overcome. Think positively, consider
what you can learn from the experience, and be proud of yourself once you've accomplished it.
6. Stretch your comfort zone.
Try new things. Go to new places. Meet new people. As a result, you'll see your confidence grow. This is something I am currently working on. I tend to never want to leave my comfort zone. I keep everything the same and don't bother trying anything I'm not used to. But I know that stretching my comfort zone will help with boosting my self-esteem.
7. Help someone.
When you help someone else, you'll feel a sense of achievement
and enjoy higher self-esteem. I say this because there is no better feeling than knowing you helped someone when they were at their lowest. I experience this a lot because of my blog and I am so grateful for that. Not only do I give people positive advice but I share my personal stories that my target audience can relate to.
Honestly, it's the best feeling ever and I will always love helping others.
8. Try to heal your past.
It's crazy that I brought this point up because I have yet to finish my healing journey. But I am going to speak on it anyway! Past issues or drama can prevent you from moving on and growing as a person. Use your support system(friends/family) and if you don't have one, you may want to speak to a trained counselor to talk through any issues you may have.
9. Avoid worrying about what others think.
Go ahead and just live your life my friend because they will talk about you anyway. That's something I live by and it's a good thing to remember. The one person whose opinion of you matters is you! Do what you feel is best, feel confident that you did your best, and your self-esteem will rise.

10. Read something inspirational.
Stories of others who have overcome issues or horrible situations and gone on to lead successful lives can inspire you to do the same. Self-help content can inspire you to reach for the stars and help you get there. Such inspiration also makes you feel optimistic and better about yourself.
If you are more of a listener, you can check out this podcast that'll inspire and motivate you.
11. Stay away from negative people.
There will be people in your life who always seem to put you down and leave you feeling badly about yourself. It may be best to let them go. Instead, try to surround yourself with positive people who will
lift you up and make you feel good about yourself.
Why It's Important To Surround Yourself With The Right People
12. Take care of your appearance.
This is important. When you look after yourself, you are going to feel good about yourself too. If you look like crap, you will feel like crap. That's as simple as it gets.
13. Focus on what you can change.
Don't stress over things that you can't do anything about. Some things in life are out of our control. Focus your energy on the things you can control, and you'll happily find that you can change your life for the better. This will also help decrease some anxiety.
Bottom Line
Once you start to incorporate some of these tips into your daily life, your self-esteem will start to grow. It may not happen overnight, but with time and consistency, you will certainly see an improvement. Just take it one day at a time. You got this!
And also I've created a new Facebook group that I'm pretty excited about. It's a safe space created to inspire you and others to make self-care a priority! Be sure to join below and I'll see you there!